How It Works How is it free?
We're excited to provide Christian content producers with a free, and unlimited, platform to host their content! Our environment is being built to deliver the highest possible audio quality to your audience. We'll handle the technical terms so you can focus on producing great content. We believe we can help Churches, Ministries, and other Christian content producers reach their socially distant audience - wherever they may be.
In the future, to continue the free service and even pay creators, some listeners may hear a sponsorship from one of our vetted partners. The quality of your episode will never be degraded and you can always opt-out of the sponsorships by switching to our Pro plan. We'll give you a 3 month heads-up before we make any changes like this.
Sign Up Now!
The Portal
The podcast portal is super easy to understand and works on mobile & desktop devices. When you create a new episode, we automatically save it as a draft so you can upload your audio at a later date. After your audio has been uploaded, our audio processors adjust the levels and enhance it for all of your listeners on every platform.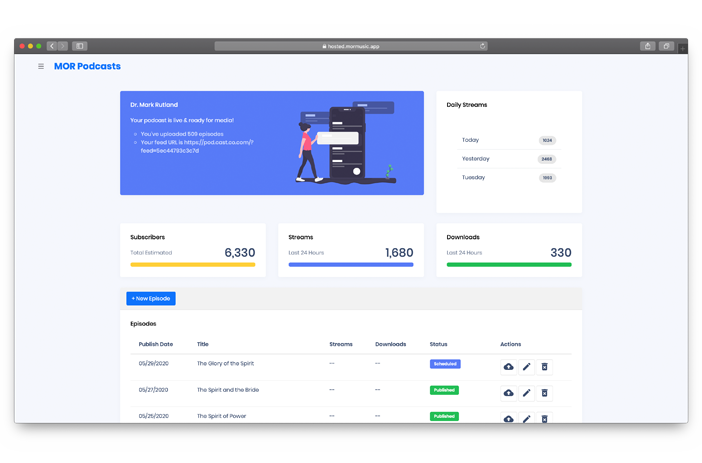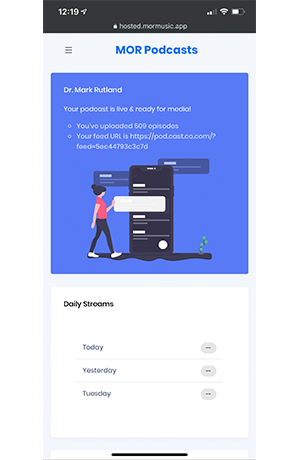 Pro Options
Don't want our sponsorship ads stitched into your podcast? Don't worry, we have a plan for that too. Our paid plans start at $20/month and give you a monthly allotment on the number of hours streamed by your listeners. Complete the registration, and we'll be in touch with our pricing.
Register Now
4,795,877+
Happy Listeners